THE OHIO COUNCIL OF BEHAVIORAL HEALTH & FAMILY SERVICES PROVIDERS
is a statewide trade and advocacy association that represents 150 private organizations that provide alcohol and other drug addiction, mental health, and family services.  The Ohio Council provides four core sets of services to its members:  policy and legislative advocacy; member support and technical assistance;

product and service development

,
generally through endorsed vendor programs; and educational opportunities.
---
OHIO COUNCIL REMOTE WORK TRANSITION IN RESPONSE TO COVID-19
I
n order to do our part to help contain the spread of the COVID-19,  the Ohio Council of Behavioral Health & Family
Services Providers will begin working remotely effective Monday, March 23
, 2020.  Our office will be closed and our phone system will encourage all caller to use e-mail to contact us.
While we are working remote, we intend to continue to provide you with the same level of advocacy and information and that you are accustomed to receiving from us.  We will still share regular information on Ohio's COVID-19 response and remain responsive to e-mails.  During this disruption, we want to make sure you can reach us.  If you need help – have questions – or ideas to share, use the below email's to contact us:
---
 Please Make Your Personal OC-PAC Contribution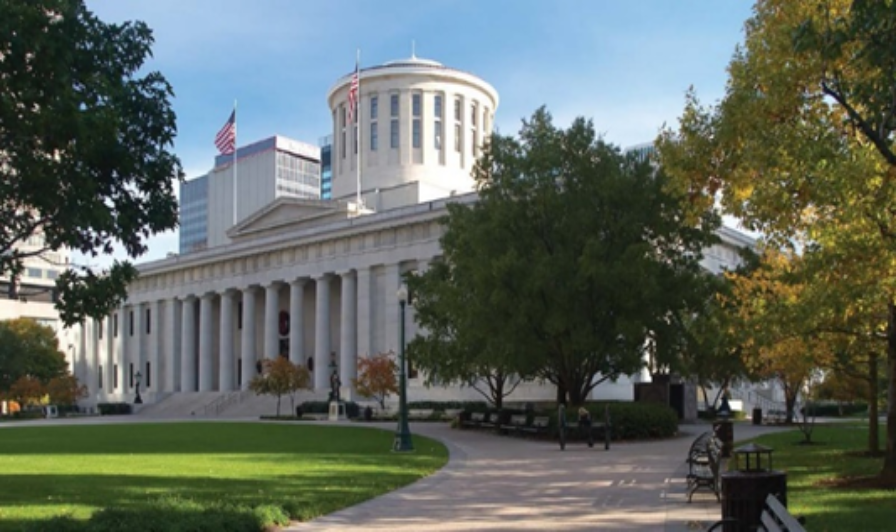 The Ohio Council's advocacy and communication efforts with lawmakers remain critical to advancing and protecting the interests of community behavioral health providers now more than ever.  The Ohio Council maintains and uses a political action committee (PAC) to support and enhance our direct communication and engagement with members of the Ohio General Assembly.  The Ohio Council PAC (OC-PAC) compliments our traditional policy and regulatory advocacy.  While PAC contributions are not necessary to participate in the legislative and policy making process, they are a helpful tool in building and strengthening relationships with lawmakers who share our policy interests and priorities. 
The OC-PAC is funded by the personal donations (personal credit card or Paypal) of individuals who are associated with or employed by members of the Ohio Council.  
Make your virtual personal contribution through the OC-PAC weblink  
---
The Ohio Council's "Policy Solutions for Addiction and Mental Health Crisis" 




Click here for the publication which outlines Ohio's crisis with rising overdose deaths and suicides, the unmet needs of children and youth with emotional disorders, and the toll that all of this takes on individuals, families, employers, and state resources.  You will find a statement of providers' priorities and a focus on improving access to services, adequately financing behavioral healthcare through parity enforcement, and growing the community behavioral health and family services workforce.  The policy solutions address prevention, access to treatment, systemic issues across the continuum of care, improving positive outcomes through recovery supports, and building workforce capacity.  Please share this document in your organization, local communities, and in your meetings with your legislators - highlighting those policy solutions that are most relevant to and impactful for your organization.
---
Headlines, NEws & EVENT ANNOUNCEMENTS
Health Workers Refusing Vaccine is New Growing US Problem
Scores of health care workers are still declining to take the COVID-19 vaccine, presenting problems to the pandemic response by sending the wrong message to the public and risking staff shortages if workers become sick. It's all happening as a more contagious variant of the virus begins spreading in the U.S. The Centers for Disease Control and Prevention (CDC) on Friday warned
Read more...
The Rise of the Fake Commute, and why it's Good for Your Mental Health
If the blur between work and home is still a struggle, mimicking your route from the Before Times may be the solution you need
Read more...
Study Identifies First Potential Treatment for Meth Addiction
Researchers think they may have found the first medication treatment for meth addiction, a significant step toward stemming the increase in overdose deaths seen in recent years. A study published in The New England Journal of Medicine found
Read more...
More Than Two-Thirds of Ohioans Exposed to Adverse Childhood Experiences
Analysis by the Health Policy Institute of Ohio has found that more than two-thirds of Ohioans have been exposed to adverse childhood experiences, or ACEs. The finding was included in a new fact sheet released by
Read more...
New Ohio Law, House Bill 33 Will Protect Reporters of Animal Abuse
House Bill 33, which takes effect April 6, requires all social workers and veterinarians to report suspected animal abuse to authorities. The law also mandates that authorities such as animal control officers and dog wardens report animal and child or elder abuse to social services professionals, to create a system of cross-reporting
Read more...
Ohio Opioid Overdose Deaths at 10-Year High Start of Pandemic
Ohio opioid overdose deaths surged during the second quarter of 2020, making it the deadliest three-month period since the opioid epidemic began, according to a new state study. The death rate from opioid overdoses increased to
Read more...
Suicide in Cincinnati Region was Near or at 5-Year Lows in 2020 Despite COVID-19 Pandemic
Even with the stress of the pandemic, suicide counts in 2020 in five local counties were at or near five-year lows, Experts say the results from Boone, Butler, Clermont, Hamilton and Warren counties could be due to more state resources for suicide prevention and stepped-up telemedicine for mental health care. Yearly suicide counts are an imprecise measure of the region's mental health, and professionals have worried about the pandemic making mental health problems worse, including suicide. Yet last year
Read more...
Safety Congress Registration Now Open
Registration is now open for the 2021 Ohio Safety Congress & Expo (OSC21)! Due to the ongoing COVID-19 pandemic, OSC21 will be a completely online event, including our first-ever digital expo
Read more...
Vocational Rehabilitation – Survey of Individuals with Disabilities
Opportunities for Ohioans with Disabilities (OOD) is the state agency that empowers Ohioans with disabilities through employment, disability determinations, and independence. OOD's Bureau of Vocational Rehabilitation (BVR) and Bureau of Services for the Visually Impaired (BSVI) provide services to individuals with disabilities to help them prepare for, get and keep a job, or get a better job. To learn more about the needs of Ohioans with disabilities
Read more...
Pandemic Depression is About to Collide with Seasonal Depression. Make a Plan, Experts Say
A survey study published in the JAMA Network Open in September found that U.S. adults were reporting levels of depressive symptoms more than three times higher during the pandemic than before it. A survey conducted by
Read more...
ODH Operates Public Hotline, Website & MHAS Releases Provider Specific Toolkit on Coronavirus 
The Ohio Department of Health (ODH) has opened a public hotline on the coronavirus, COVID-19, which can be reached seven days a week from 9 a.m. to 8 p.m. The number is 1-833-4-ASK-ODH (1-833-427-5634). There is also a website at http://www.coronavirus.ohio.gov
Read more...